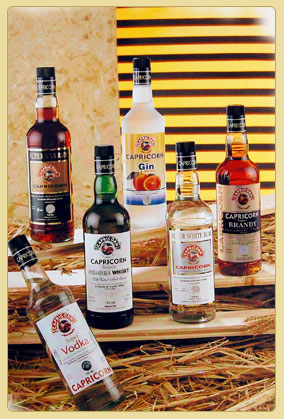 RKDL in addition to manufacturing and marketing of its own liquor products, is also having tie-up arrangement with various leading liquors companies of India like:
Radico Khatian Ltd.
Shashi Distilleries Pvt. Ltd.
John Distilleries Ltd.
Gemini Distilleries (Pondy) Pvt. Ltd.
Mondovi Distilleries & Breweries Pvt. Ltd
for manufacturing and marketing of their popular brands like:
8 PM Rare Whisky, White field Brandy
Radico Gold VSOP Brandy
8PM Excellency Brandy
Brihans Grape VSOP Brandy
8PM Bermuda Rum
Old Admiral VSOP Brandy
Contessa XXX Rum
Royal Gold Cup Whisky
Chairman Brandy
Magic Brandy
Original Choice Deluxe Brandy
Original Choice Deluxe Whisky
Mysore Lancer Whisky
Black Jack Whisky
Majestic Fine Brandy
Bombay Grape Brandy
Mens Choice Fine Whisky.